How time flies. The last time the Watch Tower switched on its lights, the Pittsburgh Steelers had just defeated the Redskins and were preparing for the grudge match with the Bengals. Not in coincidentally, that column came immediately before a month long trip abroad, and since then, to borrow Mike Tomlin's metaphor, it's been like trying to get on to a moving train.
But a lot has happened, and this edition of the Watch Tower focuses on the Joey Porter arrest incident, coverage of Ben Roethlisberger, Steelers injuries, Tomlin trap games (or lack thereof) and comings in goings in the Steelers press corps.
Balance Needed in the Joey Porter Arrest Story
As everyone in Steelers Nation knows, celebration of the Steelers Wild Card win over the Dolphins was cut short with news that Steelers Outside Linebackers Coach Joey Porter got arrested for an incident on the South Side.
The next morning, the folks at ESPN had already determined that the Steelers should issue Porter his walking papers (we'll get to that in a moment.)
Nearly every story of the event not only described what was known at the time, but then issued a laundry list of off the field issues that Porter has had. That seems logical, but it was Dale Lolley who clued the Watch Tower into another side of the story. Lolley observed:
The Steelers are likely a little reluctant to quickly make a move with Porter despite the bad timing of this incident and because the officer in question, off-duty City of Pittsburgh officer, Paul Abel, has quite a checkered past. Google his name to find out more.
To be fair, Lolley wasn't the only Pittsburgh writer to bring this up. In fact Charlie Deitch of Pittsburgh's City Paper wrote a full length article on the subject, noting the failure in some publications to cite the Paul Abel's controversial past, and sharing that some of his readers had begun to question whether the officer's history should be relevant, concluding:
So that brings us back to the media reports of Porter's arrest. If mentioning his previous run-ins with the law has new value and speaks to his credibility, then the police officer should be held to the same standard. The word of a police officer is automatically given more weight than the person arrested. We see it in court when an officer testifies against a perpetrator, and we see it in civil cases when police officers are accused of acts of excessive force and false arrest.

In this case, I think it is absolutely appropriate to bring up Paul Abel's past.
Charlie Deitch can't be more right, and for that he earns Watch Tower Kudos.
Finally, in discussing Porter's arrest and Adam Schefter included Porter's presence on the field in the Steelers Wild Card win over the Bengals in his laundry list of transgressions. Given that both video and audio evidence have shown that Porter did nothing to provoke the Bengals, citing that incident although with Porter's other incidents amounts to shameless piling on to make things look as bad as possible.
Schefter has done this before, namely with Ben Roethlisberger in 2010. The Watch Tower called him out for it then. And sadly, it will probably have an opportunity to do so again in the future. Still Schefter should be ashamed.
Roethlisberger Recycling @ SI
Ben Roethlisberger's own off the field issues have surfaced again, which shouldn't be terribly shocking given that the Steelers have entered the post season on a hot streak.
In fact, in the Watch Tower's eyes, there IS a legitimate story, or perhaps essay, relevant to Midgeville that is ripe for the writing.
But that's not what Sports Illustrated's S.L. Price chose to do. Instead he wrote a far-ranging piece, 5,000 word plus piece on Roethlisberger's past that report few, if any relevant new facts. Price for example, did quote a number of people, including several women who refrain from rooting for Roethlisberger and encourage others to follow suit.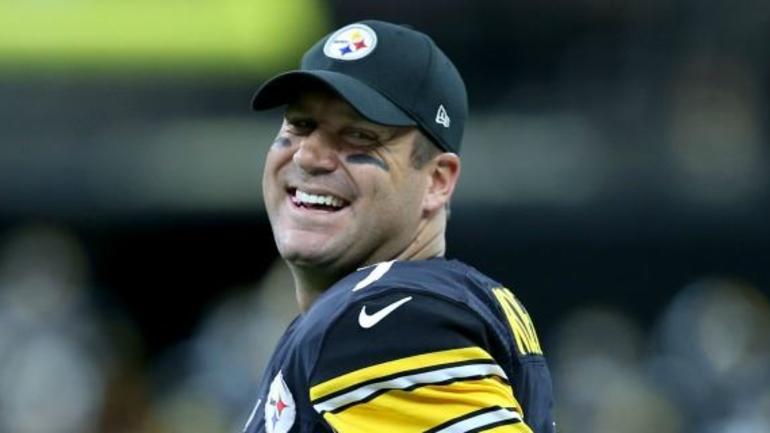 That's a legitimate human interest angle, but adds nothing to what we know about the Midgeville story, nor does it shed any light on Roethlisberger's public reform, beyond letting us know that some people remain skeptical.
Price also obsesses Ben Roethlisberger's decision change his declared home town from Findlay to Corey Rawson.
While Price stops short of making the point explicit, he clearly wouldn't mind if readers took this fact as evidence that Roethlisberger's public character reform is somehow insincere. As the Watch Tower stated at the outset, there is an unexplored angle to the Midgeville story. But Price opts against that route, and instead confines his 5,000 words to repeating what is out there.
In response, Steel City Insider's Jim Wexell wrote a very personal, revealing piece on Ben Roethlisberger's character change. Wexell's work includes interviews and quotes that report some new, if not earth shaking facts, on Roethlisberger's character rehabilitation, at least as far as it extends to his presence on the South Side.
The article was behind the site's paywall but, if Watch Tower understand correctly, visitors can read it for free on a trail basis. If you can, the Watch Tower highly recommends it.
Head to Cook's Kitchen for Scoops on Injuries
As the Watch Tower has observed, the value of journalist getting "scoop" just isn't is what it used to be. Google "Troy Polamalu Retires" and you won't even see Jim Wexell's exclusive show up in the first page of SERPs.
But scoops on injury news still move the needle, and Ron Cook of the Post-Gazette was ahead of his peers on two of the biggest injury stories this season
Hearing Cam Heyward's pec injury is not good. Don't be surprised if Mike Tomlin delivers bad news today.

— Ron Cook (@RonCookPG) November 15, 2016
Steelers quarterback Ben Roethlisberger has a torn meniscus in left knee and will have surgery Monday morning. No timetable for his return.

— Ron Cook (@RonCookPG) October 17, 2016
Ron Cook was first to break these key Steelers injury stories, and both of those turned out to be correct.
Jeremy Fowler also got the early word to his readers on Stephon Tuitt's injury:
Tests will reveal damage, but I'm told Steelers feel they dodged bullet w/ Stephon Tuitt knee. Early prognosis did not indicate major issue

— Jeremy Fowler (@JFowlerESPN) December 19, 2016
Given the amount of misinformation that circulates on injuries in this age of the internet – note the national press getting the story right on Antonio Brown's concussion status during last year's playoff while Pittsburgh reporters kept leaving the door open for him to play – its good to know that a reporter's word can be trusted.
So Ron Cook wins Watch Tower Kudos on this one.
Tipping Off on the Next Play
Jeremy Fowler of ESPN also came up with a great story prior to the Steelers win over the Giants.
Fowler got Mike Mitchell on the record discussing how he and his study group, which includes Ryan Shazier, Sean Davis, Tyler Matakevich and cornerback Ross Cockrell, got a tip from how Steelers pro scouting coordinator Brandon Hunt that Odell Beckham telegraphs at the line of scrimmage whether the coming play is a pass or a run.
You don't see stories with revelations like that often, at least coming out of Pittsburgh. Fowler's predecessor Scott Brown did a good job of bringing them to his readers and in this instance Fowler followed suit.
Tomlin's Tripping Up on Trap Games… Or Not
Mike Tomlin teams "play down to the competition." Mike Tomlin doesn't know how to prepare his teams for trap games. Mike Tomlin's record against teams below .500 is sub par….
We hear this all the time.
Truth be told, this site has criticized Tomlin for getting tripped up on by trap games more than once. The Steelers losses this season, particularly to the Dolphins and the Eagles added a lot of fuel to this narrative.
Fortunately, Steel City Blitz's Ben Anderson took the time to tabulate Mike Tomlin's record against losing teams (meaning teams that finish below .500) and compare it to that of Chuck Noll and Bill Cowher's.
The Watch Tower doesn't steal the thunder of other writers, but as we encourage you to read Ben Anderson's story we will say that Tomlin's record against sub .500 teams stands up well to both his predecessors.
Anderson's analysis has also proven quite useful in dealing with internet trolls who simply fall flat when confrontd with hard numbers that refute opinions that they present as Gospel…
Reviewing the Film Reviewers….
Film breakdown has grown exponentially in popularity since this the founding of this site. While the Watch Tower has praised a number of film reviewers in its time, one writer's work who has caught its attention this season has been that of Steel City Insider's Jon Leynard.
Leynard brings a truly experienced eye to his Steelers All 22 film breakdowns. He clearly takes his time with his reviews and offers a depth analysis, comprehensive scope and sophistication to his breakdowns seldom found on other sites.
About the only thing missing from Jon Leynard's film reviews is that they lack, well, film.
Seriously. While Leynard doesn't need to lean on animated GIFs the way some writers might, he could do even more to educate his readers if say, he could show Artie Burns using his hands correctly (or incorrectly.)
Comings and Goings in the Steelers Press Corps
Finally the Watch Tower comes to pointing out what has been a busy season of comings and goings in the Steelers press corps. The biggest move of course was the decision of Mark Kaboly to leave the Pittsburgh Tribune-Review in favor of DK on Pittsburgh Sports.
Dejan Kovacevic's upstart site has landed (as well as lost) big names before, Mark Kaboly represents the biggest name he's landed for his Steelers beat, filling a void that the site has struggled to fill following Neal Coolong's departure. And as one industry veteran privately observed to the Watch Tower, Kaboly's move signaled more.
Joe Starkey departed the Tribune Review for the rival Pittsburgh Post-Gazette.
The Watch Tower has praised Starkey's work before, and his defection represents a major coup for the Post-Gazette. These moves have been fueled in large part by uncertainty created by the downsizing of the Pittsburgh Tribune Review, which has killed its print edition and has been steadily losing money without Richard Mellon Scaife to subsidize its operations.
Another possible casualty to the Tribune-Review's downsizing appears to be Ralph Paulk.
Paulk's byline has disappeared from the Tribune Review's pages since early November, and his Twitter feed is not showing any new Tweets since before the Steelers loss to the Ravens. Like Scott Brown's disappearance from ESPN and Allen Robinson's disappearance from the Tribune Review, no announcement has been made.
If Paulk's days as a Steelers beat writer are in fact done, Steelers Nation will be the loser.
Apologies to those Steelers scribes, be they credentialed or bloggers who posted good work deserving of Watch Tower praise. And to those who deserved criticism – we'll get you next time.