Chuck Noll had 23 glorious seasons at the helm. For Bill Cowher, it was 15 illustrious years.
How long will Mike Tomlin stick around as head coach of the Pittsburgh Steelers?
As per their official website, the Steelers want it to be at least 14 years, after announcing they signed their head coach to a two-year contract extension through the 2020 campaign.
After being hired prior to the 2007 season, Tomlin picked up where Cowher left off, when he led the Steelers to AFC North titles in his first two seasons. In 2008, just his second year, Tomlin brought the organization its record sixth Lombardi trophy, following a thrilling 27-23 victory over the Cardinals in Super Bowl XLIII.
In 2010, on the heels of the very controversial scandal involving quarterback Ben Roethlisberger, who was accused of sexual assault by a woman in Milledgeville, Georgia, that spring and was subsequently suspended for the first four games of the regular season, Tomlin led his charges to their second AFC title in three seasons, before falling to the Packers in Super Bowl XLV.
Soon, the Super Bowl veterans got old, and the team went through a rebuilding phase in 2012 and 2013. But to his credit, Tomlin never lost his teams. Despite finishing 8-8 both years, the Steelers were in the playoff hunt every week but one.
In-fact, in his 10 seasons at the helm, Tomlin has only coached one game in-which the Steelers were already eliminated from playoff-contention at kickoff, and he has never finished a campaign with a losing record.
For his career, Tomlin has a regular season record of 103-57. His teams have won five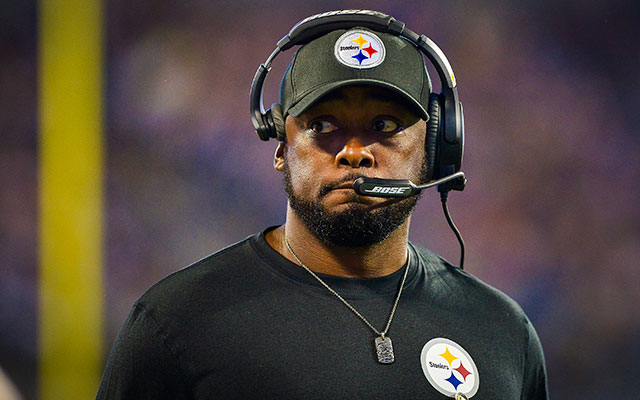 AFC North titles and have made the playoffs seven times.
Tomlin's postseason record is 8-6 and includes two conference titles and one Super Bowl victory.
As is their custom, the Steelers didn't release the financial terms of Tomlin's new deal.